TO OUR VALUED PARK USERS AND SUPPORTERS
UPDATE - January 2021
We reached 61% of our year-end campaign goal. Thank you to everyone who supported us.
Just as Covid restrictions eased up, smoke from west coast wildfires rolled in followed by an early rainy fall. Many recreational riders enjoyed using the Park this year, but our events season never left the starting gate. In total we generated less than 10% of last year's operating revenue.
We hope you'll join others and show your support today. We need you as never before in these unprecedented times.
Please click here to read the complete letter from the board.
Please click to read the December 23rd and December 29th letters from our President, Todd Trewin.
Didn't get to donate to the campaign, but want to now? We are still gladly accepting donations!
BENEFITS TO YOU FOR SUPPORTING US
This campaign has ended, but you can still contribute online with a credit card here, or by printing and mailing this form with a check.
Here are some benefits to you for supporting our We've Got You Covered campaign, based on giving levels:
Helping Hand $100+ Your name will be displayed on the Park's website campaign roster
Leg Up $500+ You also are eligible for a door prize (Peleton bike, Suncadia StayPackage, Heritage Distillery Gift Set, JP Morgan Financial Analysis)
24 Carat Club $1,000+ You also join this special group with onsite signage during 2021
You're a Gem $2,000+ You also have a permanent custom plaque at the covered arena
Patron $10,000+ You receive all of the above and become a lifetime member of the Winner's Circle with onsite and other signage and special invitations
COVERED ARENA PROGRESS AS OF OCTOBER 2020
Despite the challenges, progress continued on the covered arena. Workers completed roof sheeting, drainage, electricity, and sand excavation. We expect the riding arena to be ready for use next spring.
For information and a video detailing the early development of the covered arena project, please click
here
.
OTHER 2020 PROJECTS
Here are other things we accomplished in 2020:
Installed rubber mats in 3 more barns (total 80 stalls)

Renovated footing/base in three arenas

Installed electricity in the new pavilion

Expanded cross country with new loop

Stained arena fencing and other wood

Designed improved layout for tent camping area
Plus, a skeletal Park staff hosted many small group gatherings by providing basic services like arena grooming, bedding stalls, maintaining the derby field, etc.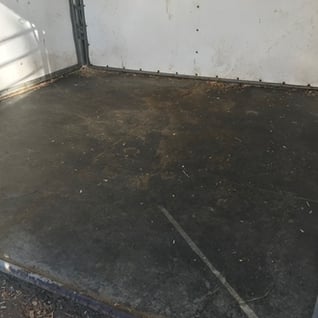 PLANNED FOR 2021
Our planned projects for 2021 include:

Begin planning for expanded parking and stabling

Further improve online reservation and payment systems

Install more rubber stall mats

Install a round pen

Improve tent camping facilities

Wind screens for the covered arena

Weather curtains for the pavilion

Replace the worn out Kiser drag, and 1990 Ford pick-up

Continue to maintain area footing

Expand WIFI coverage

Move wash racks and manure bunkers in east parking lot